Introducing Can't Lose Bowhunting – Jeremy Johnson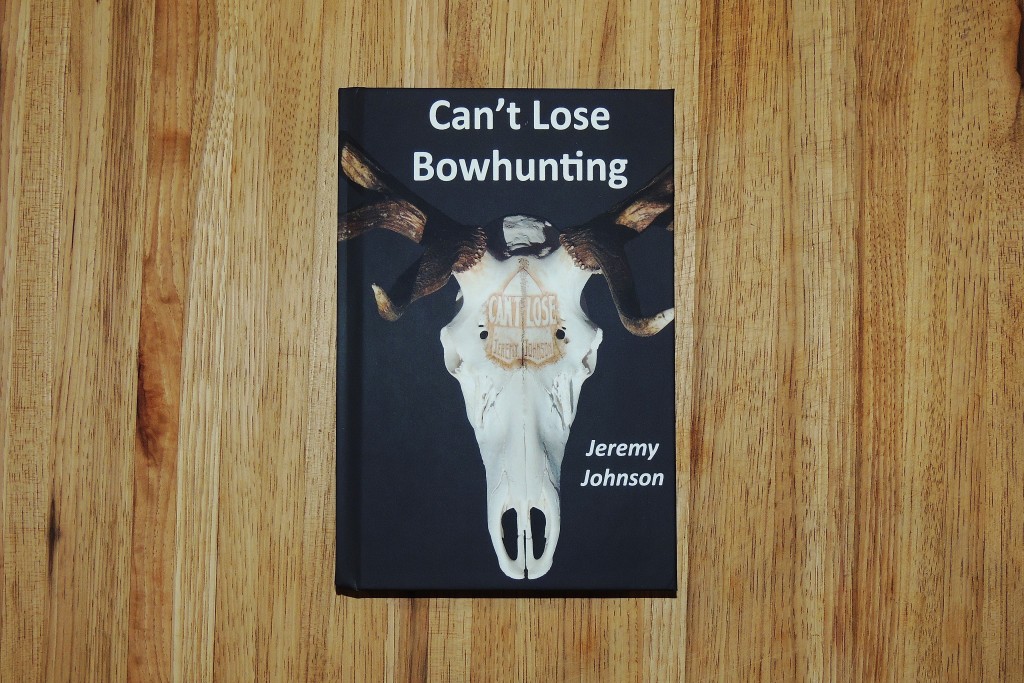 Can't Lose Bowhunting is a book I've been working long and hard on. It is with great pleasure (and relief) that I get to at last present this project to the bowhunting world. As we all know, bowhunting is not the easiest of methods to harvest game. This could be why it is so rewarding when we are successful. It's also why it hurts so bad when success slips through our fingertips.
Several years ago noticed a need among bowhunters for a deeper understanding of the topics related to shooting and recovering the animals. It bummed me out to see well-meaning and enthusiastic bowhunters doing the best they could to make a good shot on an animal, yet still not recover it?  The good news is there are explanations for why this happens and solutions to keep it from happening again.
At the time my solution was to use what I've learned to write a magazine article containing tips other bowhunters could use to make sure they recover the game they shoot. That I did, but it didn't take long to realize a series of magazine articles, even a long series still left too many topics uncovered and too many questions in reader's minds. That's when I decided on a book.
After using my own experience coupled with four years of research and five re-writes, I had my book which is aptly titled "Can't Lose Bowhunting".
Writing this book and all the work that has gone into it has been one of the largest undertakings of my life, second only to my education and career. I had no idea going into this project the level of research and amount of writing it would take to cover so many in-depth sub-topics and do it in a way that people would enjoy reading it. But this was a topic I was passionate about and felt it deserved the effort.
One of the reasons I put so much time into this project is, I wanted Can't Lose Bowhunting to be a timeless guidebook. One that all bowhunters could use to increase their knowledge and success. This is why it's pages are filled it with enough solid technical information and real life application to make the book a lifelong asset to any bowhunter. What I didn't want is to fill it with shallow opinions or pushing specific products. My hope is that bowhunters will instead use the facts presented in the book to help make decisions for themselves about what methods and products to use.
With Can't Lose Bowhunting I firmly believe I've met that goal. The result is a 348 page, hard bound and full color text to last a lifetime. It contains over 200 full color images, a table of contents, index and information every bowhunter should know with real-life stories and experiences to help apply the information.
I sincerely hope you will order your copy "Can't Lose Bowhunting" and read it. You have my word, the information and stories it contains will do more than entertain. When you apply them you will have an easier time harvesting the game you shoot, as well as increase your odds of being a successful bowhunter.
Good Hunting,
Jeremy Johnson
P.S. – This would not have been possible without the help of a team of professionals. There were many, but I especially would like to thank Dwight Schuh, Ed Ashby, Gary Lewis, Todd Smith and Pat Sapp for their contributions and help in the creation of this book. It would not be what it is today without them.