The Complete Bowhunting Guide for Avid Bowhunters
Can't Lose is a book that started out and got its name as a result of seeing so many bowhunters shooting and not recovering the animals. It bummed me out to see people so passionate about bowhunting have to face the crushing disappointment associated with losing an animal they worked so hard to hunt. For the sake of the animal and the hunter, I am determined to help.
After years of field research, testing, interviews and case studies, I found answers and so much more. What was discovered along the way is not only how to ensure a hunter recovers the animals they shoot, but as a byproduct of putting these methods into practice, how a hunter can dramatically increase their odds success. All packaged up into a hardcover book and shipped to your door for less than a tank of gas.
Testimonials
"When it comes to bowhunting, Jeremy has it going. I have had the pleasure of hunting with him several times and know that everything he has written in this book is true. No BS. This book comes as close to being "the complete guide to wilderness bowhunting" as you will ever find. It's well worth the price. It's fun to read, and you can take Jeremy's words straight to the bank."
-Dwight Schuh
(Author, TV Personality, Hunting Editor for Bowhunter Magazine)
Readers are provided with extensive knowledge, techniques, wisdom, and many life lessons in the novel ¨Can't Lose Bowhunting¨ by Jeremy Johnson. I highly recommend to anyone who hunts, the novel will not only provide readers the tools to become a better hunter, but also change the way you think, and inspire the reader to be the best version of themselves possible.The author Jeremy Johnson absorbed the wisdom of Dr. Ed Ashby from which he wrote ¨Can't Lose Bowhunting¨. Dr. Ed Ashby is a bowhunting legend, there is no possible way to summarize all of his accomplishments, want a more in-depth description look him up at (Grizzlystik.com under the Ashby reports). There are outstanding visuals that really help comprehend the large vocabulary and scientific explanations. This book has useful personification showing the connections between animals and humans. It also has constructive similes, creating connections that really help the reader comprehend tasking data and formulas. I highly recommend that all bowhunters read it, the book will give the reader tools to be a successful hunter.
-Blake Dreyer
"Jeremy Johnson has produced what I consider to be one of the finest text a bowhunter could read; be the novice or one of long experience. Here one finds it all encased in a single text – and A to Z, step by step tutorial in the equipment setups and, more importantly, the skills needed to become a more successful bowhunter. With more than a little bowhunting experience in my background from which to draw, the words Jeremy has written all ring true."
-Ed Ashby
(The most successful hunter in modern times and author of the famed "Ashby Reports")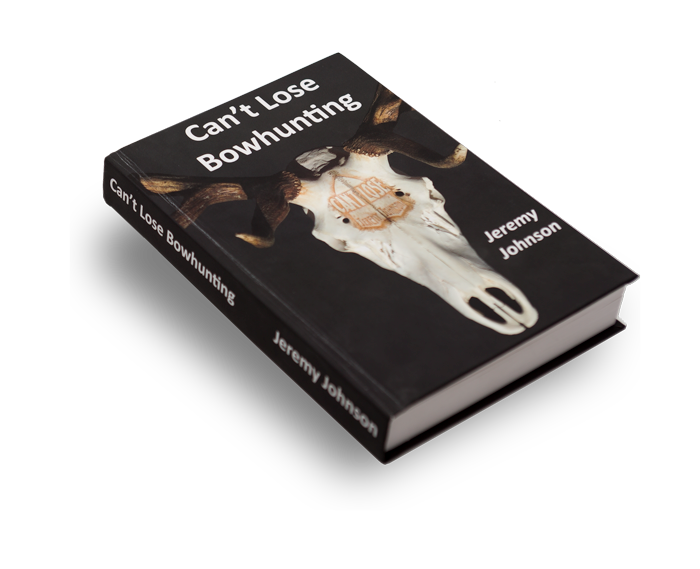 Can't Lose Bowhunting is a manual for the avid bowhunter. There is no substitute for the comprehensive research and facts that are featured in this highly usable hardback book. An intelligent bowhunter will appreciate the usefulness of having this timeless resource while at home preparing for the hunt, sitting on the front seat of your truck on the way out to camp, and keeping you sharp while out on your hunt. Some of the features of Can't lose Bowhunting include:
Soft touch hardcover

345 Informative pages

Hundreds of color images

Educational illustrations

Scientific data tables

Free shipping

Satisfaction guaranteed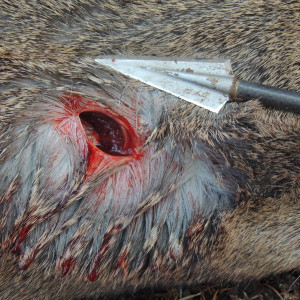 Terminal Performance
You'll learn the actual science behind why one arrow and broadhead combination performs well on live animals and another doesn't.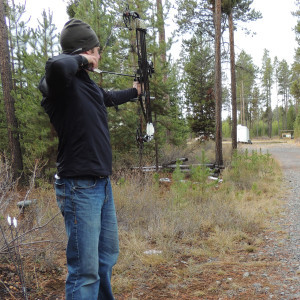 How to be more Accurate
 Avoid "Buck Fever" or "Target Panic" when shooting live animals. "Can't Lose Bowhunting" will provide insights on how to shoot controlled under pressure.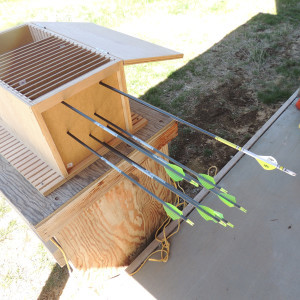 Arrow Testing
Learn why most of what you see on YouTube for arrow and broadhead testing is all but irrelevant for hunting arrows used on live animals.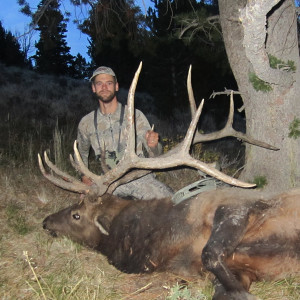 Tracking Animals
"Can't Lose Bowhunting" goes way deeper than just tracking, it covers how to use the animal's natural instincts and behavior to help locate them after they are shot.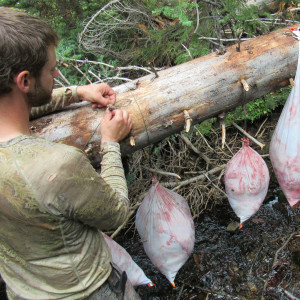 Meat Care
Field dressing the animal. The science behind how and why meat spoils and how to prevent it, what makes meat taste bad and how to prevent it.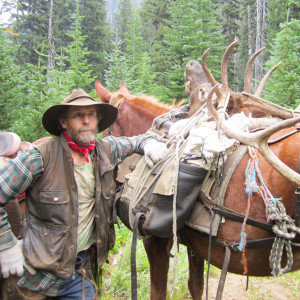 Hunters Ethics
A balanced view of our roles as hunters and how we fit into the natural order that God created.
Can't Lose Bowhunting will also:
Teach you how a bow kill happens from a medical standpoint and what we as bowhunters can do to make sure this happens

Help you become a better shot

on

animals and not just targets

Reduce or eliminate "Buck Fever" and "Target Panic"

Show you how to develop a "Plan B" for when shots don't go as planned

Explain the physics behind arrow and broadhead performance

Show what causes blood trails

Provide solutions to help bowhunters with short draw length and/or low poundage get maximum penetration and lethality 
Explain how to get your bow "Hunt Ready"

Teach how to trail and track hit animals

Help you shorten blood trails and recover animals faster

Detail field dress and break down animals for packing

Provide instruction to care for your meat

Conditioning yourself for the meat haul

A healthy view of hunters ethics

Provide a biography of Dr. Ed Ashby

Help you develop confidence for the "Moment of Truth" right before a shot

Get you shooting well under pressure
You won't find products being pushed in this book. There isn't any hype with smoke and mirrors or swayed one sided opinions. Instead, "Can't Lose Bowhunting" reveals methods that drive results and the tools you will need to get those results by presenting facts and real-life stories to support them. The only agenda is to help other bowhunters be more successful. Guaranteed.
For Jeremy, hunting has been a lifelong passion that runs generations deep. His first adventures were as a knee-high camp tender in Grandpa's deer camp. Since then, Jeremy was hooked and has never missed a season.
These days, his preferred method of solo backpack-style bowhunting has taken him into some of the wildest, most remote and rugged places in North America. On such adventures, he's been fortunate enough to harvest several record book animals, but in Jeremy's eyes, the reward comes from the entire experience.
It is to this end that led Jeremy to write his award-winning book "Can't Lose Bowhunting", as well as, write for magazines and create the website bowhunting success. In addition, he is a board member of Northwest Outdoor Writers Association (NOWA) and has served on Bowtech's Pro Staff.
In his straightforward, no-nonsense style, Jeremy believes in integrity and letting the results speak for themselves. He's made it his mission to seek out the facts and share them with his readers. He provides insights that will help their success and are backed up by real-life experiences.
 "From the seeds of Can't Lose comes
the fruit - Bowhunting Success"
-Jeremy Johnson, Can't Lose Bowhunting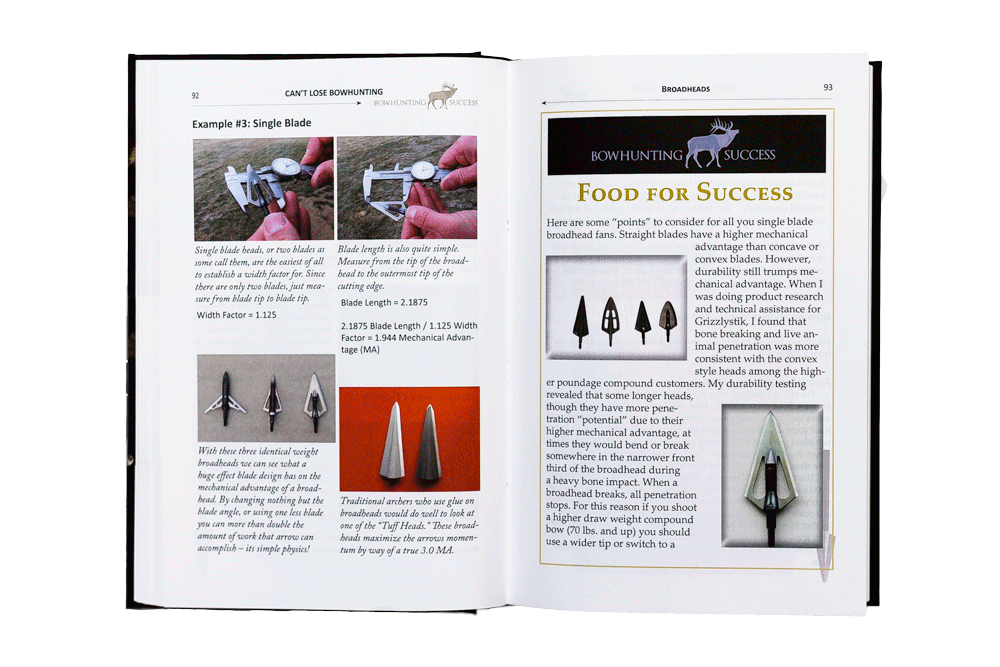 Click below to see what's inside Can't Lose Bowhunting and to learn more about how it can help you.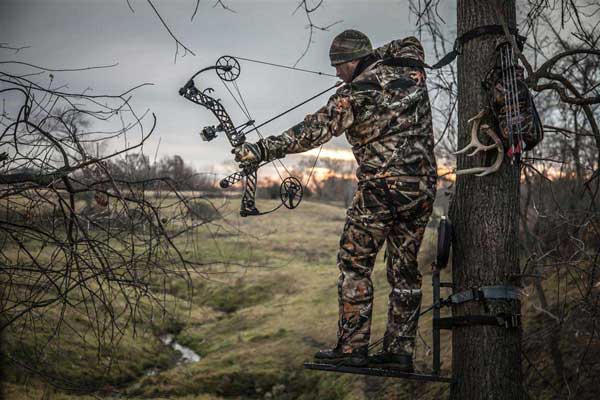 Increase your odds of success by learning more from our tips, videos and comprehensive library of articles from Dr. Ed Ashby. Dozens of articles and videos contain research-based information that will push your bowhunting skills to the next level. Click below to learn more in the Bowhunting Success resource library.
Tips for Bowhunting Success

Articles by Dr. Ashby

Videos
Satisfaction Guaranteed
We stand behind "Can't Lose Bowhunting" and want you to have the best value possible. If for some reason you aren't 100% satisfied with your book, return it for a full refund within the first 30 days after delivery. If you have any questions regarding our refund policy, please contact us at info@bowhuntingsuccess.com.
Subscribe to updates from Bowhunting Success