Learn more about what's inside Can't Lose Bowhunting and how it can help shape you into a more skilled and precise bowhunter. Wether your a lifelong bowhunter or new to the sport, you'll find information that will help guide you to the next level.
Accuracy is at the foundation of a great bowhunter's skills. Can't lose Bowhunting will walk you through how to become more accurate – more consistently.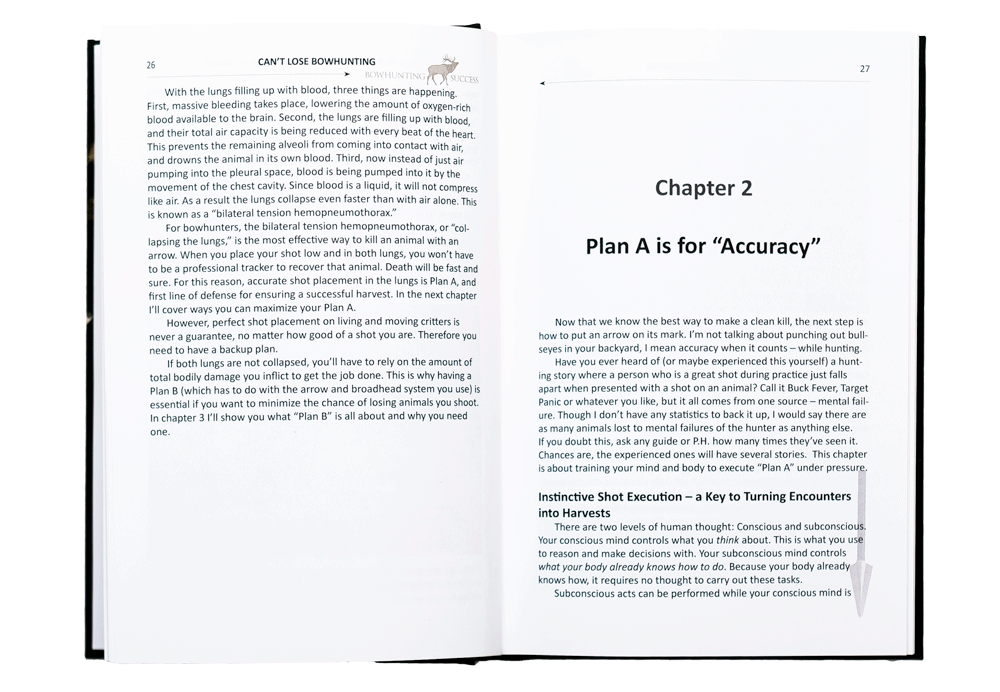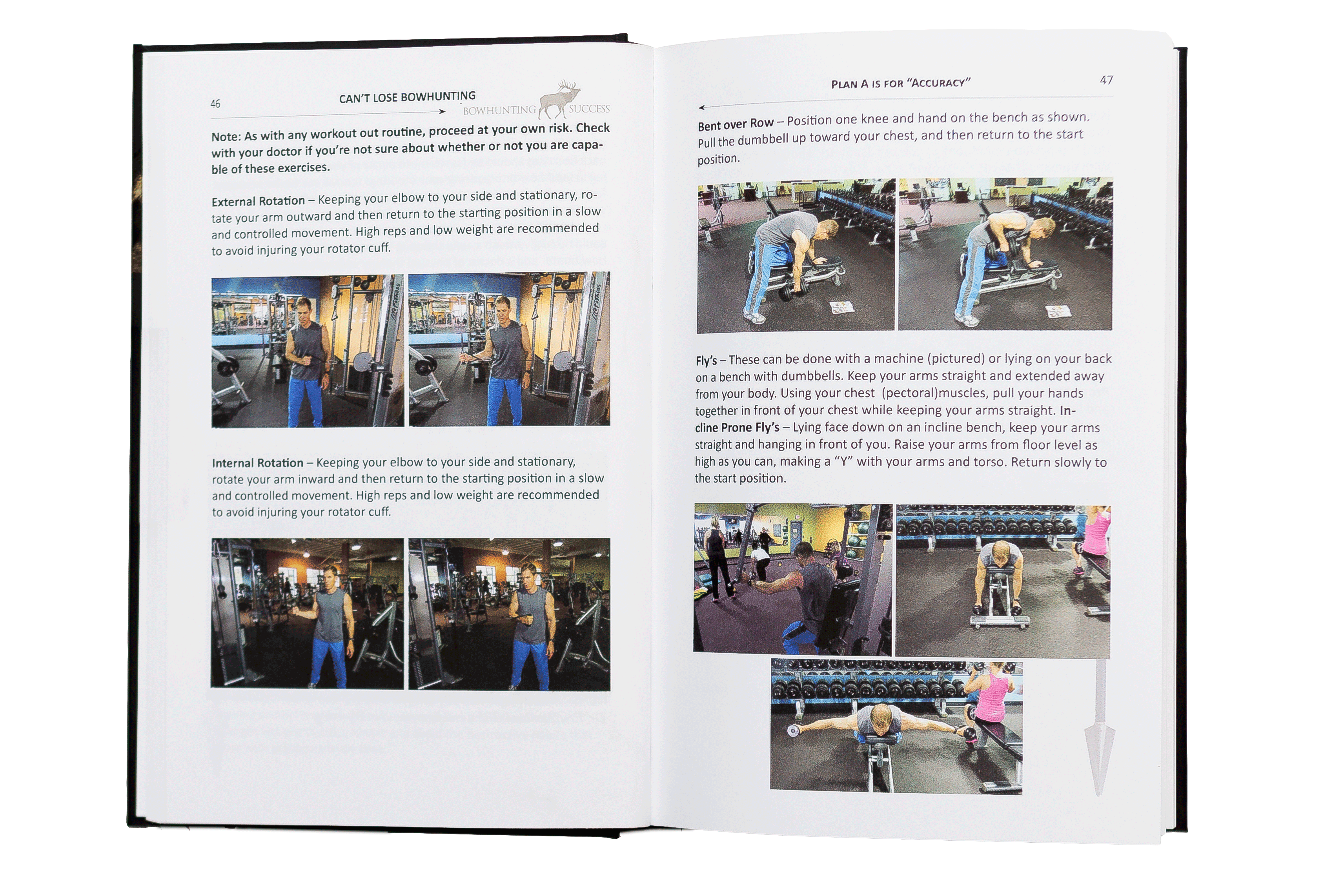 Learn how different exercises will assist you in growing your accuracy skills and prepare you for a shot that counts.
Can't-Lose Bowhunting provides extensive research and tests that will reveal how to ensure that after you take the shot, you'll be able to bring home your animal.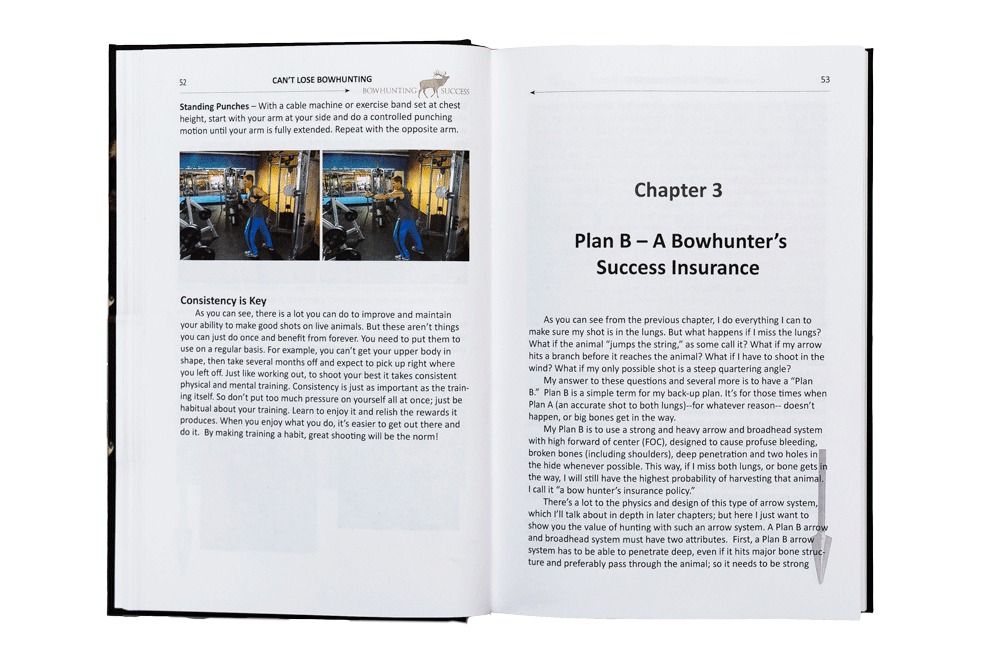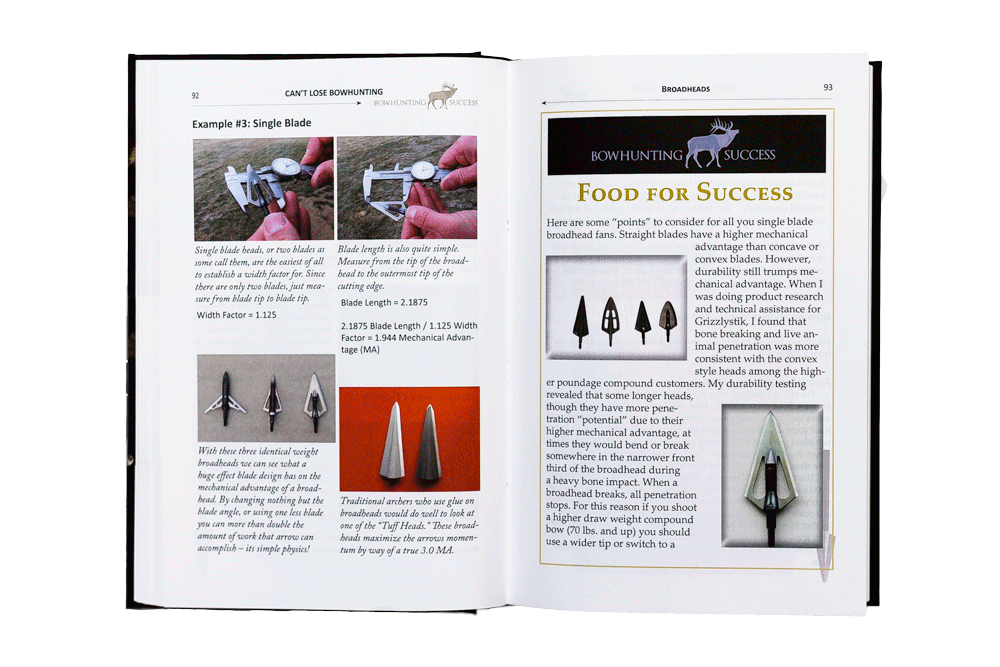 An intense evaluation of how choosing the right broadhead can make all the difference.
Learn what your arrow does when it hits tissue, bone, and organs.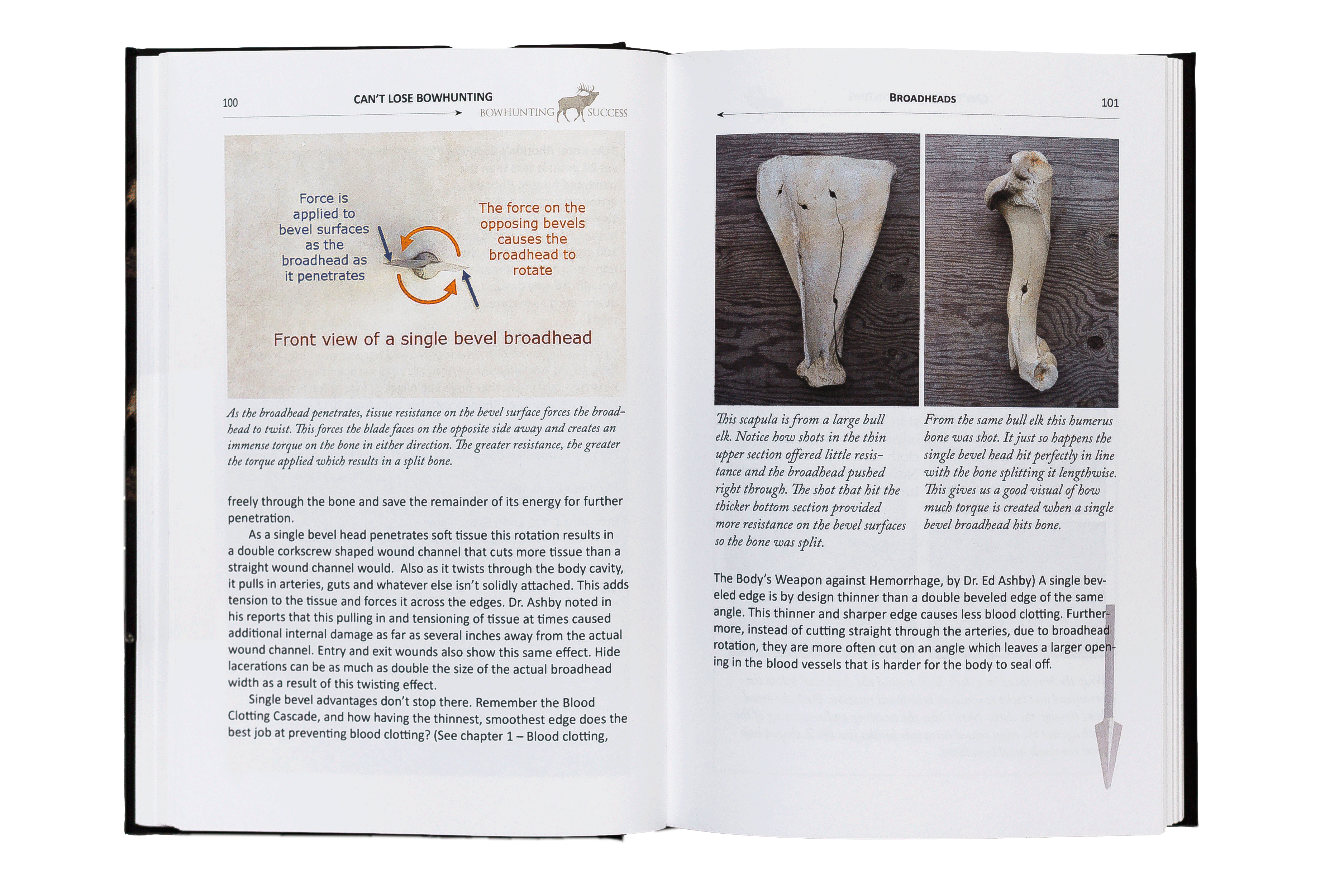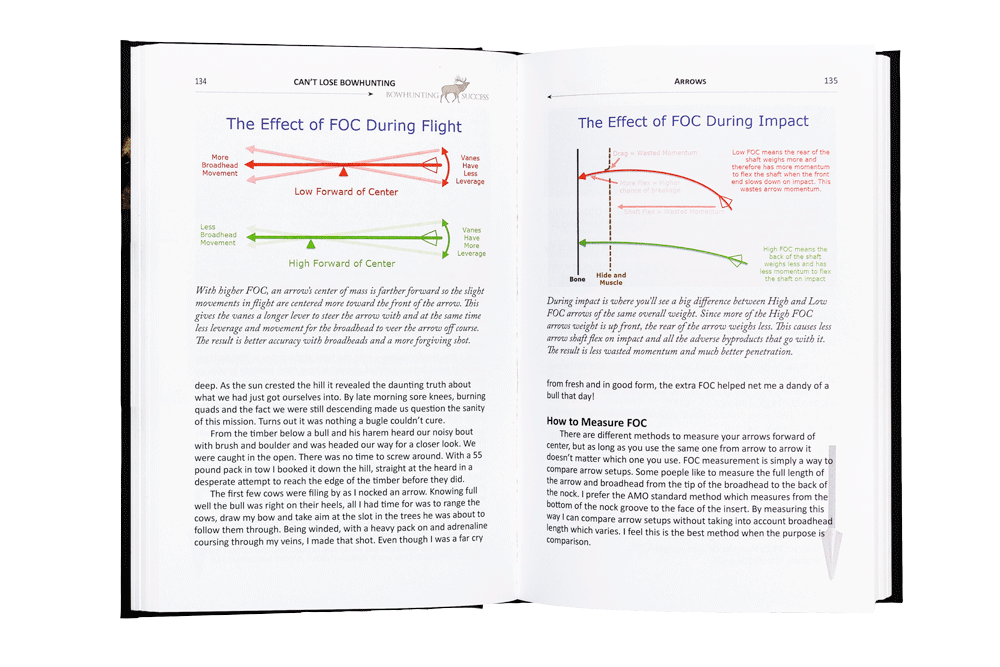 Learn how high FOC will increase your chances of harvesting you animal.
Arrow weight and its effects on penetration.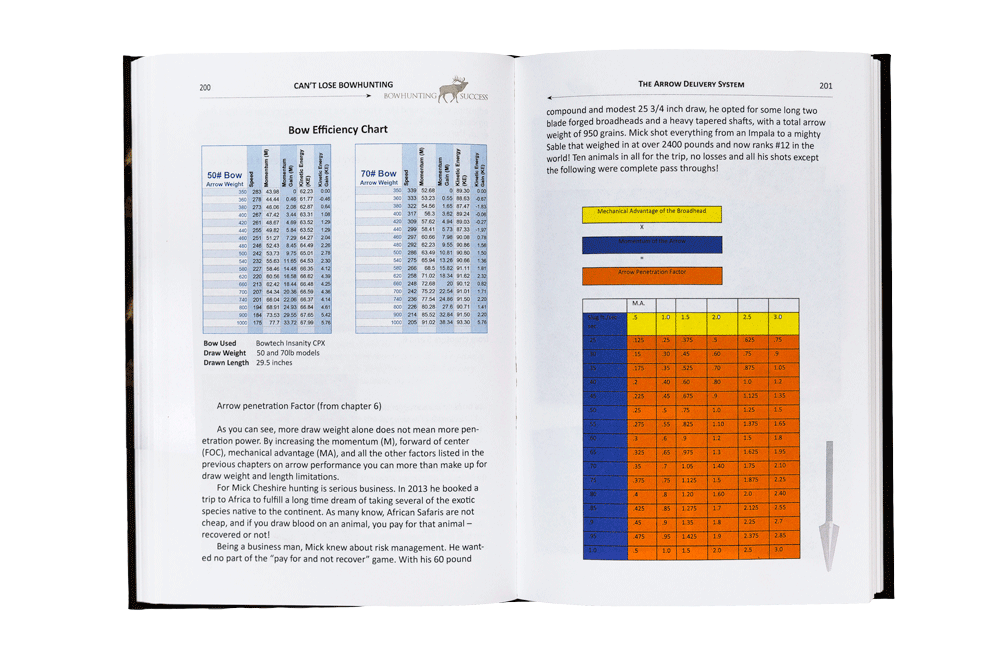 Choose a bow weight that will be the most effective for your hunt.
Shots from high angles can be difficult. Can't Lose Bowhunting describes in detail how to handle these.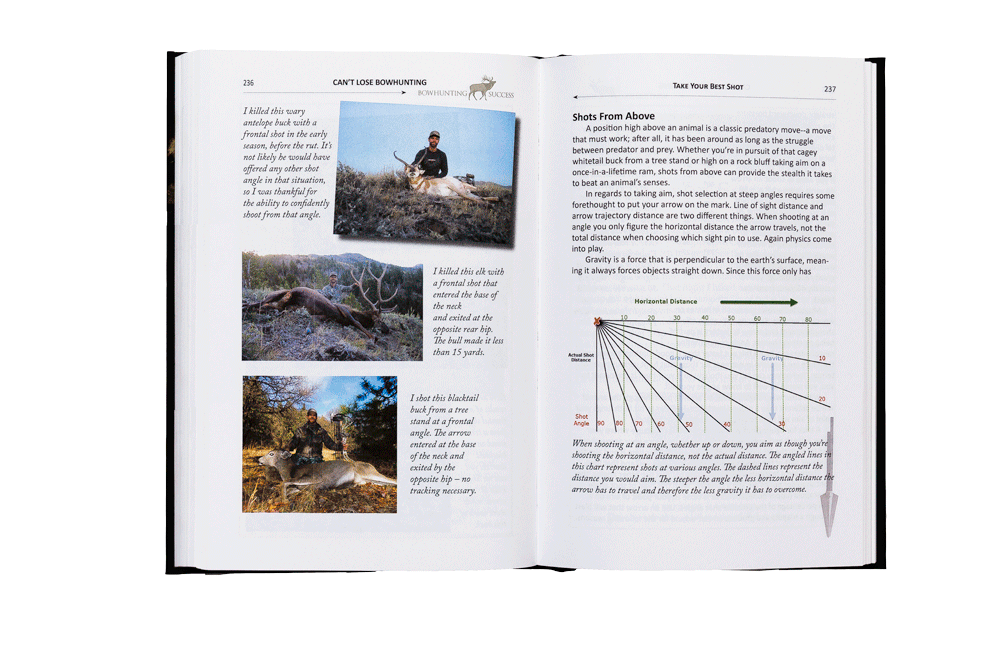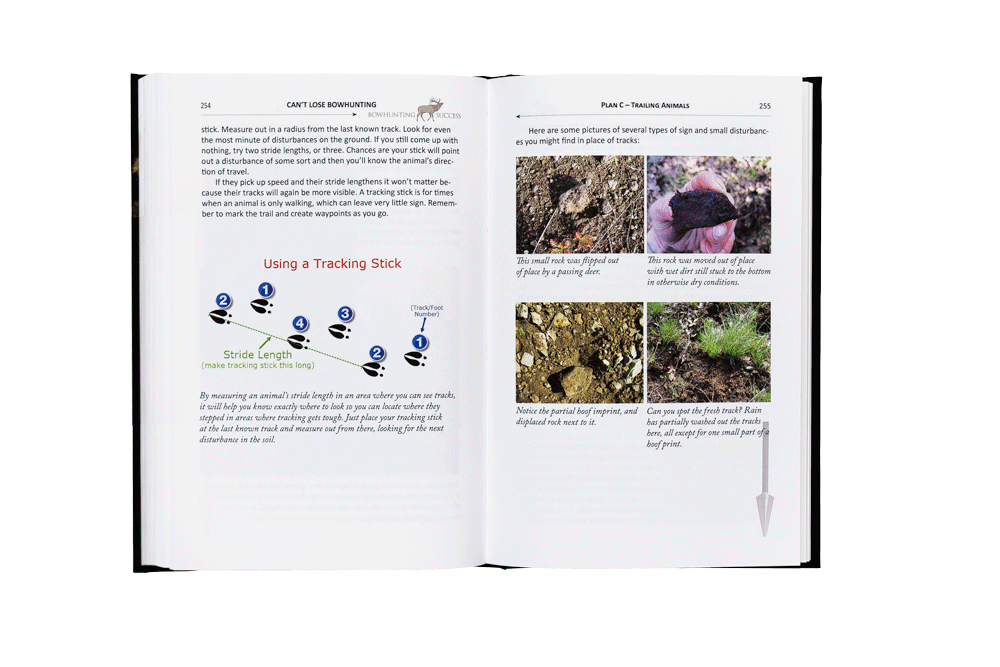 Insights into the instincts of an animal after it's been shot and how to use that information to find your kill.
Get your animal processed and home while keeping the flavor.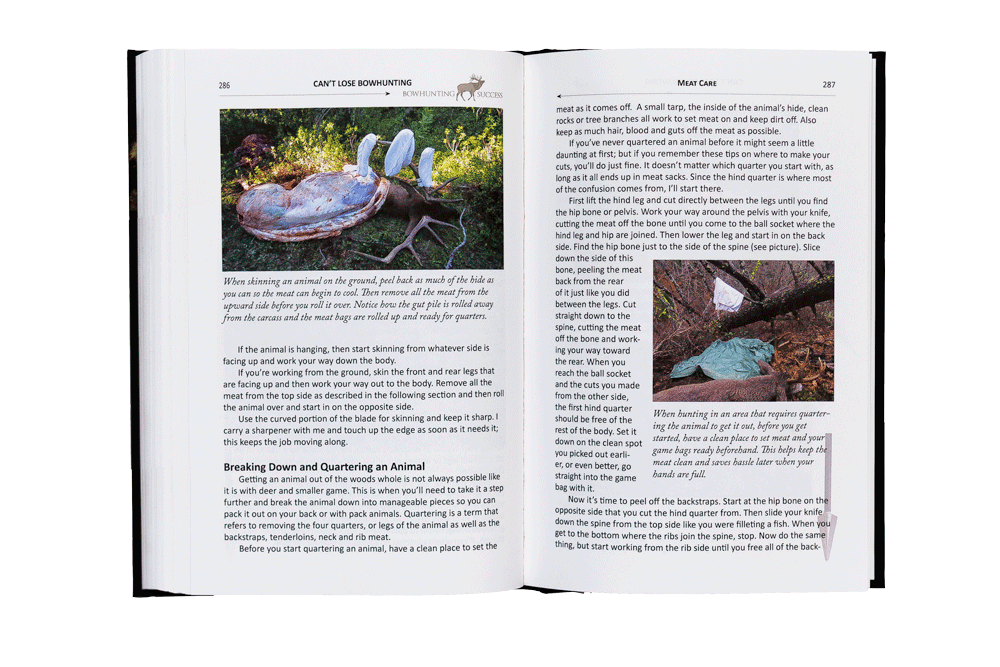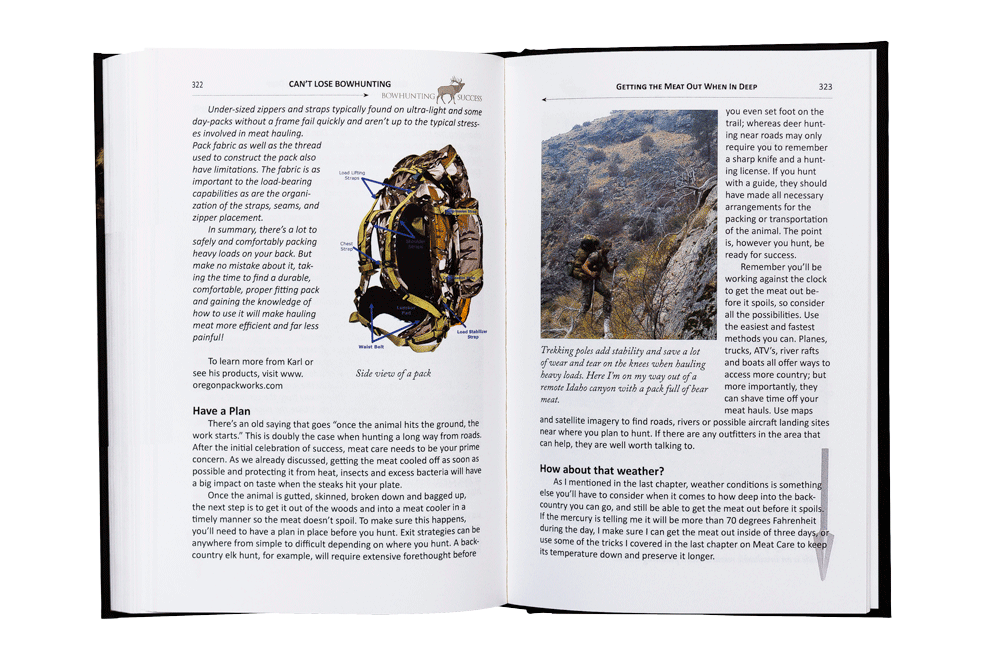 Use the right gear to help you live and hunt out in the backcountry.
You won't find products being pushed in this book. There isn't any hype with smoke and mirrors or swayed one sided opinions. Instead, "Can't Lose Bowhunting" reveals methods that drive results and the tools you will need to get those results by presenting facts and real-life stories to support them. The only agenda is to help other bowhunters be more successful. Guaranteed.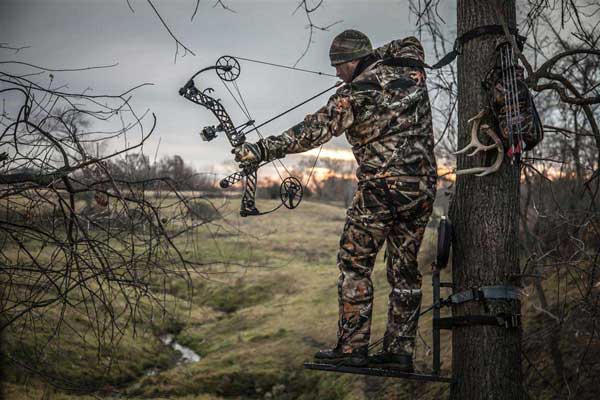 Increase your odds of success by learning more from our tips, videos and comprehensive library of articles from Dr. Ed Ashby. Dozens of articles and videos contain research-based information that will push your bowhunting skills to the next level. Click below to learn more in the Bowhunting Success resource library.
Tips for Bowhunting Success

Articles by Dr. Ashby

Videos
Subscribe to updates from Bowhunting Success